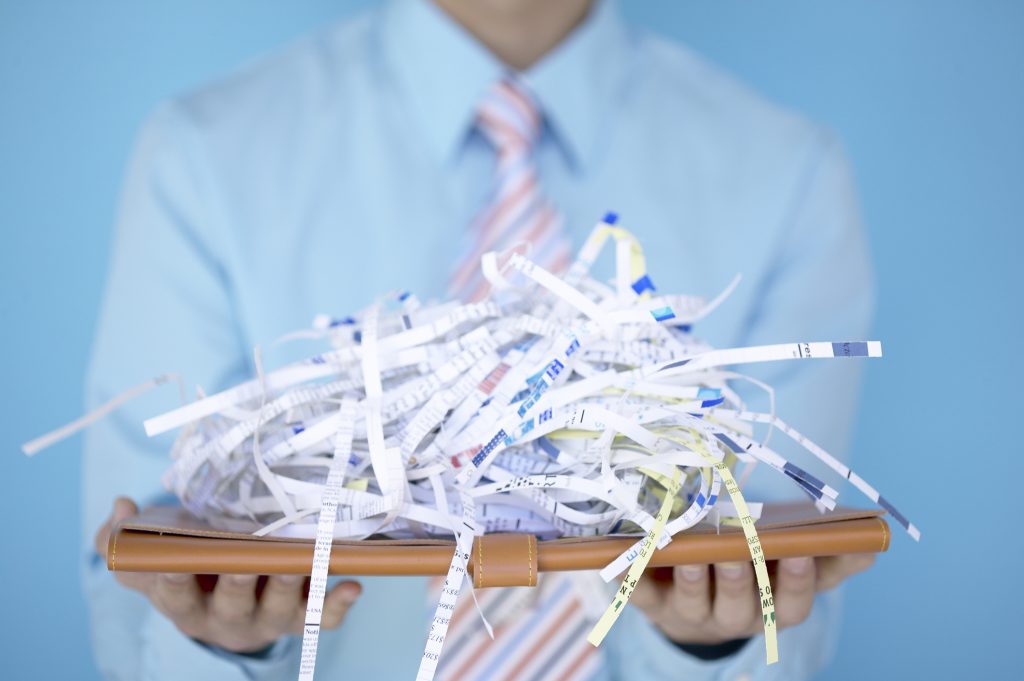 Are you tired of your company's overflowing document storage? Well then, you are at the right place! This article provides a complete outline of the ultimate way to get rid of extra documents safely! So make sure to read till the end!
Handling a business can be difficult enough but managing tons of documents is surely a headache. However, many businesses and commercial sites have documents containing confidential information, so they can not be discarded into the common street garbage bins. This information, if landed in the wrong hands, could make you face the music in the worst possible ways, whether it is having a lawsuit filed against your company or even its downfall. Sounds bad enough? Definitely! To prevent such mishaps from happening, business companies, educational institutions, and other offices that deal with sensitive information need to discard it safely. They do so by hiring document shredding companies.
What Is Document Shredding?
Document shredding means to, well, shred your documents. To put it simply, document shredding is the process of tearing and chipping documents, CDs, and hard drives into tiny, unrecoverable pieces to keep restricted information safely destroyed. It helps make up space in the office storage while ensuring that the personal formation of your clients, employees, and the company itself does not find its way into the wrong hands.
How Is It Done?
In case you might be wondering how document shredding is done, well, let us answer that. Document shredding is done by document shredding companies. These companies have heavy-duty industrial-scale document shredders, mostly inside a mobile unit. This mobile unit is supposed to provide on-site document shredding, which further guarantees your privacy concerns. It destroys your sensitive info and usually drops off all the waste at a recycling facility. This way, your office waste is transformed into something useful. You can also opt for scheduled document shredding, where you can plan your document shredding timetable. You can go for quarterly, monthly, weekly, or even bi-weekly if you have excessive amounts of documents.
Your clients and employees keep their trust in your company for safeguarding their personal information. And so, you should always opt for an optimal solution that is in their best interest of them.
Assured Document Destruction, Inc is a renowned document shredding company operating in Tucson. We pride ourselves in being a dedicated document shredding company, having entertained 14,680 plus satisfied customers. We make sure not a single bit of paper goes to waste, and so they recycle all the paper waste into low-grade paper products, thereby saving dozens of trees. With us, you can enjoy exceptional onsite shredding, scheduled shredding as well as hard drive destruction facilities. You can also find tons of client testimonials on our website, which prove that your information lies in safe hands.
Visit our website now and get a quote for your document shredding right away.
Bonus- Assured Document Destruction offers 10% off your first service!