Protecting Your Information
* Required Field
We never sell or share your information.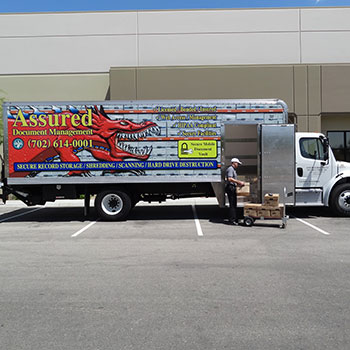 On-Site Shredding in Tucson
On-Site Document Shredding Services
If you live in Tucson, AZ, Assured Document Destruction offers an on-site shredding service that can be used to safely and securely destroy your confidential documents. This service is ideal for businesses and individuals who want to ensure that their private information is properly disposed of.
Assured Document Destruction provides the highest quality on-site shredding services in Tucson. We are proud to offer our clients a convenient, safe, and secure way to destroy their confidential documents. Our state-of-the-art equipment ensures that your documents will be thoroughly shredded, and our experienced staff is always available to answer any questions you may have.
On-Site Shredding: The Process
You can schedule a pickup online or by calling us at (520) 352-7346. We offer convenient next-day and same-day service options Monday through Saturday, so you can choose a time that works best for you.
Once we arrive, simply give us your documents to be shredded. We will then take care of everything else right on site – there's no need for you to do anything else. We even provide all of the necessary shredding containers for your convenience.
After your documents have been shredded, we will provide you with a Certificate of Destruction as proof that your sensitive information has been properly disposed of. You can rest assured knowing that your documents are safe and secure with Assured Document Destruction.
When Might You Use an On-Site Shredding Service?
If you are wondering when might be the best time to use an on-site shredding service, Assured Document Destruction has the answer. Here are four situations where our Tucson customers have found on-site shredding to be especially beneficial:
When you need to destroy large quantities of documents quickly – On-site shredding is ideal for destroying large quantities of documents in a short period of time. Our industrial-strength shredders can handle up to two tons of paper per hour, so you can get the job done quickly and efficiently.
When you need to witness the destruction of your documents – Some of our clients feel more comfortable knowing that they can watch their documents being shredded. With on-site shredding, you can witness the destruction of your documents and have peace of mind knowing that they have been properly disposed of.
When you need to shred sensitive documents – If you are dealing with sensitive or confidential documents, on-site shredding is the best way to ensure that they are destroyed properly. All shredded paper is recycled, so you can be confident that your information will not end up in the wrong hands.
When you need a certificate of destruction – Assured Document Destruction can provide you with a certificate of destruction after your documents have been shredded. This certificate serves as proof that your documents have been properly disposed of and gives you an extra level of protection.
Assured Document Destruction, Tucson: Why Choose Us?
Cross-cut shredding performed on-site at your location.
Our shredding services protect your reputation and prevent identity theft and fraud.
We are fully licensed, bonded, and insured.
In accordance with environmental policies and privacy laws, all materials are recycled or shredded. 
Our Shredding Specialists are background-checked, uniformed, and cleared to handle your documents.
We also offer secure off-site shredding services at our shredding facility. 
After each shredding service, customers will receive a Certificate of Destruction. 
We at Assured Document Destruction are NAID AAA Certified, which means our security procedures and standards are in line with NAID's strict guidelines. Partnering with a Certified shredding provider will ensure the highest level of security and privacy for your organization. 
Complete Shredding Services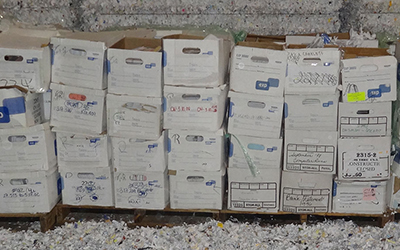 Assured Document Destruction specializes in secure shredding services. Whether it's on an on-going, regular basis for your office or a one-time bulk clean-out of storage documents.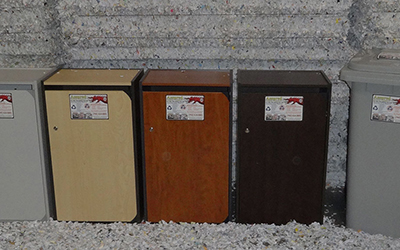 All materials are shred at your location into small particles by one of our on-site security specialists, then returned to our secure facility.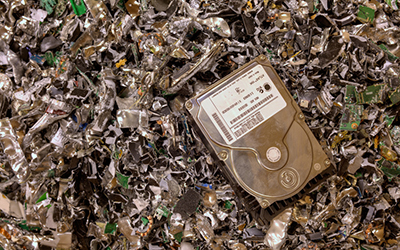 Assured Document Destruction has specialized expertise in hard drive destruction, computer disposal and electronic media destruction. We are certified for on-site mobile…
Partnering with Our Customers
The reCAPTCHA verification period has expired. Please reload the page.