Protecting Your Information
* Required Field
We never sell or share your information.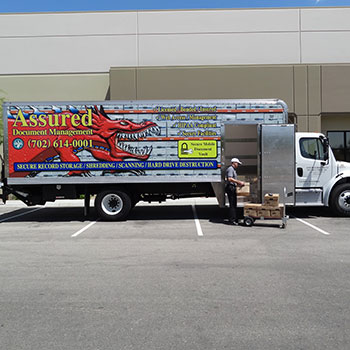 Document Shredding Services for Residents of Tucson
Every community is affected by identity theft. Thieves aggressively go through garbage cans, dumpsters, and recycling bins in search of personal information. You can't afford to take risks with your sensitive information. They must be shredded.
Assured Document Destruction is pleased to assist you in your battle against identity theft at home. We provide residential shredding services to residents in Tucson, Arizona. Give us a call now if you're seeking for a safe, efficient, and cost-effective way to preserve your information privacy.
About the Residential Shredding Process:
When you're ready to start shredding, we'll take care of everything:
Simple scheduling to fit your needs.
All records are securely destroyed.
You will be given an electronic Certificate of Destruction for your records.
100% of the shredded material is recycled.
When the truck arrives to complete your Witnessed Shredding, you will be greeted by one of our uniformed team members. They'll show you their photo ID and ask you to show them the documents you want shredded. Yes, it's that simple!
Why Do You Need To Shred?
Passports, social security cards, and health or auto insurance information are all important documents that everyone should keep safe. But where does the rest of your household's paper come from?
Some people work from home and acquire paperwork as a result of their jobs. Others have material that they just keep—probably for much too long—and that should be properly destroyed and disposed of to avoid the possibility of this information being misplaced or worse, stolen.
Whether it's outdated medical documents, bank information, or any other personally identifiable information, there's plenty of incentive to use residential shredding services to assure secure destruction.
Witnessed shredding is a popular feature of services like mobile shredding, offsite shredding facilities, and even the rare drop-off facility. It allows a household or company to watch as their papers are safely shredded to bits. While a mobile shredding truck allows you to see the documents being unloaded and destroyed immediately in your parking lot, offsite shredding businesses may provide clients with closed-circuit TV broadcasting of their plant, allowing you to keep an eye on things. Homeowners may maintain a safe chain of custody for their data by watching the shredding of their documents. This also ensures that records are destroyed properly.
Assured Document Destruction, Tucson: Why Choose Us?
Cross-cut shredding performed on-site at your location.
Our shredding services protect your reputation and prevent identity theft and fraud.
We are fully licensed, bonded, and insured.
In accordance with environmental policies and privacy laws, all materials are recycled or shredded. 
Our Shredding Specialists are background-checked, uniformed, and cleared to handle your documents.
We also offer secure off-site shredding services at our shredding facility. 
After each shredding service, customers will receive a Certificate of Destruction. 
We at Assured Document Destruction are NAID AAA Certified, which means our security procedures and standards are in line with NAID's strict guidelines. Partnering with a Certified shredding provider will ensure the highest level of security and privacy for your organization. 
Complete Shredding Services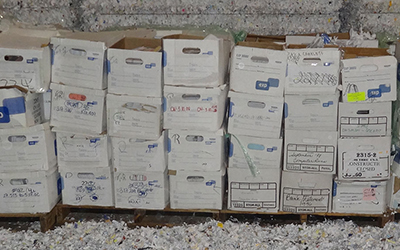 Assured Document Destruction specializes in secure shredding services. Whether it's on an on-going, regular basis for your office or a one-time bulk clean-out of storage documents.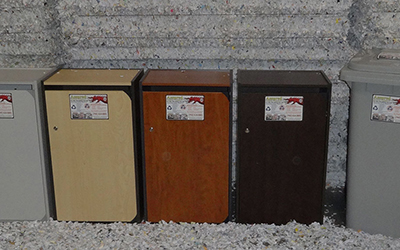 All materials are shred at your location into small particles by one of our on-site security specialists, then returned to our secure facility.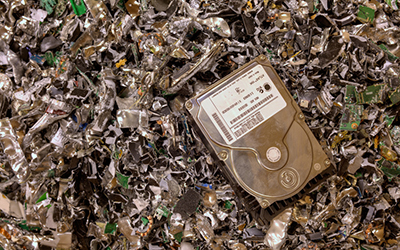 Assured Document Destruction has specialized expertise in hard drive destruction, computer disposal and electronic media destruction. We are certified for on-site mobile…
Partnering with Our Customers
The reCAPTCHA verification period has expired. Please reload the page.