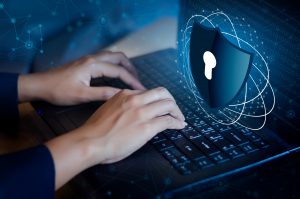 Cyber data security software is one factor that plays an essential part in overall corporate data security; nevertheless, even in businesses that employ digital technology for data storage, conventional data storage techniques that must be maintained safe are still required.
Many healthcare organizations, legal professions, and government agencies still require paperwork and physical hard drive storage for data that is sometimes very sensitive and secret. This implies businesses must go beyond cyber security to keep all aspects of data safe and out of the hands of the wrong people.
Here are three key ideas you should be using in your firm to assist ensure the finest degree of commercial data protection.
Shred Your Documents Frequently
Keeping track of the data in your company is one of the most crucial aspects of data security. With most businesses managing various activities and data on a daily basis, the process of document storage, archiving, and destruction may become burdensome if not handled and monitored effectively.
Having a backlog of data, such as outdated files and papers, increases your company's vulnerability to data breaches, therefore instituting frequent shredding will assist to mitigate the hazards. Depending on the volume of data you handle and keep, this might be daily, weekly, or monthly, but implementing a strict method for frequent shredding will guarantee that data is properly destroyed once it is no longer required.
Shred Old and Unused Hard Drives
While paper trails are an apparent data breach risk, the risk of keeping idle hard drives and computers laying about should not be overlooked. They may appear to be of little use to you as a business, yet they can nevertheless hold vital data. As a result, as part of your corporate data security measures, consider laptop shredding and hard drive destroyer solutions, which will ensure that all data on these devices is entirely destroyed.
Whether you have computers, electronics, or hard drives to dispose of, as Assured Document Destruction, we are certified in professional hard drive shredding, protecting your confidential data from outside threats in the process. Contact our consultants today so they can analyze your requirements, provide pricing, and book your hard drive destruction service date.
Hire a Certified Shredding Company to Do the Job
When it comes to erasing sensitive papers, it's usually a good idea to get help from a professional private document destruction business for complete peace of mind and protection. Assured Document Destruction, Inc. ensures that all of your data is destroyed and shredded in accordance with industry standards in a secure and controlled environment, whether it's medical records, business documents, sensitive documents,  or hard drives.
Use a reputable data shredding company such as Assured Document Destruction, which specializes in the safe, secure, and environmentally friendly disposal of corporate data, and you should be able to rest easy knowing that your data security plan is solid.
Get in Touch Today
Assured Document Destruction, Inc is a renowned document shredding company operating in Tucson. We pride ourselves in being a dedicated document shredding company, having entertained 14,680 plus satisfied customers. We make sure not a single bit of paper goes to waste, and so they recycle all the paper waste into low-grade paper products, thereby saving dozens of trees. With us, you can enjoy exceptional onsite shredding, scheduled shredding as well as hard drive destruction facilities. You can also find tons of client testimonials on our website, which prove that your information lies in safe hands.

Visit our website now and get a quote for your document shredding right away.
Bonus- Assured Document Destruction offers 10% off your first service!