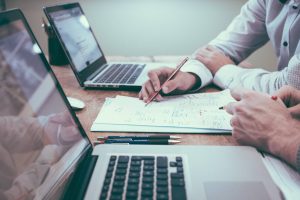 Shredding has become a vital aspect of many business operations, whether the goal is data security or more sustainable business practices. Working with a reliable partner like Assured Document Destruction Tucson, capable of handling your organization's shredding needs while also satisfying confidentiality and security standards, is common. Four crucial considerations exist while setting up or analyzing your company's current shredding practices.
1. Are You Destroying All You Possibly Can?
When most people think about shredding, they mainly think of trashing sensitive papers and records. Shredding is one of the most secure and trustworthy techniques for disposing of documents or media carrying data that should not be made public, whether sensitive or not. Shredding may be used to dispose of electronics, hard drives, magnetic tapes, and items such as x-rays or malfunctioning products, in addition to paper.
2. What Security Measures Are In Place?
If you manage to shred internally, you must guarantee that the security of documents or media for shredding is reviewed. Data loss due to poor security is one of the most prevalent causes of data breaches in today's companies, so it's vital to ensure your standards are as high as they can be. For example, when you hire Assured Document Destruction Tucson, we provide a variety of safe receptacles to hold destroyed goods, such as secure wheelie bins and locked consoles.
3. What Are Your Weaknesses?
Most organizations' main weaknesses are either an inadequately managed internal procedure or engaging with a shredding partner who transfers materials such as papers and media off-site to be disposed of – or expects the firm to arrange the transport. Items lost, misplaced, or interfered with along the route can expose any firm to significant risk, even if the data is not especially sensitive. As a result, it makes sense to eliminate such possible issues by ensuring that shredding occurs onsite.
When you outsource your organization's shredding needs, partnering with a company that is NAID AAA Certified is essential. This certification validates a company's commitment to information security best practices, from employee training and background checks to facility security measures. Assured Document Destruction Tucson is proud to be NAID AAA Certified, ensuring our clients can trust us with their most sensitive documents. We understand that data security is a top priority for many businesses, and we take the necessary steps to protect your information.
4. Does Your Shredding Setup Match the Demands of Your Company?
It is critical to assess if the manner you dispose of documents and media is appropriate for the organization. For example, if you're managing this internally, are you squandering the resources of experienced and skilled employees by assigning shredding to them? Do your existing shredding partners provide the variety of services that your company needs and the flexibility and timing that you require? Shredding should be simple to handle and dependable, and if your present scenario does not fulfill these standards, it may be time to improve.
Assured Document Destruction: The Address for Secure Paper Shredding in Tucson, AZ
Assured Document Destruction, Inc is a well-known Tucson document shredding provider. We take pleasure in being a devoted document shredding provider, having served over 14,680 delighted clients. We ensure that no paper is wasted; thus, they recycle all paper waste into low-grade paper goods, saving hundreds of trees. We provide superior onsite shredding, scheduled shredding, and hard drive destruction services. You may also discover many client testimonials on our website, demonstrating that your information is in good hands. Contact us today to arrange your shredding appointment.
As a bonus, Assured Document Destruction is offering a 10% discount on your first service!