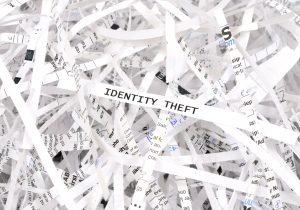 Identity theft has become a major problem as technology advances and more data is digitized. Criminals increasingly use this digital information to access bank accounts, credit cards, and other sensitive information. One way that individuals can protect themselves from becoming victims of identity theft is through secure shredding. Secure shredding is a process that destroys confidential documents and other potentially sensitive material, ensuring that it cannot be used for malicious purposes. In this blog post, we'll discuss how secure shredding can help protect you from identity theft and the methods available to dispose of your personal information safely.
What is Secure Shredding?
Secure shredding is the process of destroying documents and other materials containing confidential or sensitive information. It ensures that unauthorized individuals or organizations cannot access any personal data collected in the material. This method of disposal helps to protect you from identity theft, as it prevents any potential misuse of your private information. Secure shredding can be done manually or with the help of a professional service like Assured Document Destruction Tucson.
What Can Be Shredded?
Secure shredding can be used to destroy various materials, including but not limited to bank statements, credit card bills, medical records, tax returns, and other documents containing personal information. All materials must be disposed of securely using the appropriate methods to prevent identity theft. Other hard drives, CD-ROMs, flash drives, and other digital storage media can also be securely shredded.
Secure Shredding Options with Assured Document Destruction Tucson:
Assured Document Destruction provides secure shredding options for businesses and individuals in Tucson. With our secure destruction services, you can be sure that your confidential information is safe from prying eyes. With identity theft on the rise,  We provide a wide range of services, including:
• One-Time Shredding:
One-Time Shredding allows customers who require a one-time purge of their documents to form a convenient and quick shredding service. It's easy to unknowingly accumulate large numbers of documents over time, especially if no regularly scheduled shredding service is being used. Assured Document Destruction Tucson offers this hassle-free solution where we can come to your location with our mobile shredders, securely destroy all materials on site, then return the shredded remains to our secure facility for proper disposal.
• Scheduled Shredding:
Scheduled Shredding services are designed for regular document destruction to eliminate or minimize security risks associated with unsecured documents. Assured Document Destruction Tucson offers reliable and secure scheduled shredding services that can be tailored to meet your business needs. With our regularly scheduled service, you know exactly when your documents will be collected and destroyed, so there is no need to worry about document security or managing all those files.
• Hard Drive Destruction:
Assured Document Destruction Tucson specializes in hard drive destruction, computer disposal, and electronic media destruction. We are certified for on-site mobile destruction of electronic storage devices like CDs, DVDs, USB flash drives, cell phones, and other types of personal data storage equipment. Our team utilizes state-of-the-art technology to ensure that all sensitive information stored on these items is destroyed beyond recovery as per NAID standards.
• Drop-off Shredding:
For smaller shredding jobs, we provide drop-off shredding services at our secure facility located in Tucson. We accept drop-off shredding Monday – Friday from eight am until four pm (except holidays) with no lunchtime closure. Our staff is always available to answer any questions you may have about the process or help you find the most cost-effective solution for all your document destruction needs.
Protect Your Identity with Secure Shredding from Assured Document Destruction Tucson:
At Assured Document Destruction Tucson, we understand the importance of protecting your identity and confidential information. Our secure shredding services provide businesses and individuals with a safe, efficient way to dispose of their documents without compromising security or data privacy laws. Contact us today for more information about our secure document destruction services!