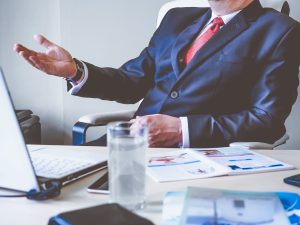 Shredding services are ideal for safely disposing of confidential documents and other sensitive materials. Choosing the right shredding service for your Tucson business is a critical decision. Not only will it help protect your company from potential security breaches, but it can also save you time and money in the long run. Please, read along as we discuss choosing the right shredding service for your business.
Information Security:
Information security is one of the most important factors to consider when choosing a shredding service. Any confidential data or documents must be destroyed completely and securely. You should confirm with the provider that all materials will be shredded in compliance with applicable laws, regulations, and industry standards. An independent third party should also regularly monitor the facility to ensure compliance with these standards.
Destruction Process:
Before signing a contract, ensure you understand the shredding service's process to destroy materials. Ask questions about how and where the documents will be shredded and how often they are destroyed. Ensure that your chosen provider has a secure chain of custody when transferring documents from your office to the shredding facility. Additionally, find out if they offer on-site or off-site document destruction services.
Cost:
Cost is another important factor when selecting a shredding service provider. Many companies will offer discounts for large volumes of material and/or long-term contracts, so ask about these options before deciding. Additionally, find out if the provider delivers additional services or products that can help reduce your overall cost.
Customer Service:
When choosing a shredding service provider, customer service should also be considered. Make sure to ask about their response time and the availability of customer support staff in case you need assistance with anything. It would help if you also inquired about any guarantees they offer in case of a problem with their service.
NAID AAA Certification:
Finally, when deciding on a shredding service provider, make sure they are certified by the National Association for Information Destruction (NAID). NAID certifies companies that adhere to high standards of information destruction and privacy protection. By selecting a company with this certification, you can be confident that your confidential data will be securely destroyed.
Overall, selecting the right shredding service for your business is an important decision. By taking into account factors such as information security, the destruction process, cost, customer service, and NAID AAA certification you can ensure that you are choosing a reliable provider who will protect your confidential data.
Contact Assured Document Destruction Tucson for Secure Shredding Solutions
Assured Document Destruction is a secure shredding service provider in Tucson, Arizona. We provide professional document destruction services for our customers throughout the region. Our state-of-the-art shredding machines can easily handle sensitive documents of any size and quantity, offering secure shredding solutions to protect your organization from data breaches or identity theft. Regardless of your industry, taking every precaution when disposing of confidential data is vital, ensuring that it does not fall into the wrong hands. That's why our clients have trusted us since 2004 to provide commercial and residential shredding services securely and efficiently.
We guarantee secure document destruction with reliable customer service, competitive rates, and flexible scheduling options that fit your needs. Our experienced technicians use the latest technology, i.e., shredding trucks and cross-cut paper shredders, to destroy your documents. We also provide hard drive destruction services for those looking to dispose of their digital data securely. Our team is well-trained and certified in properly handling confidential information, providing you with peace of mind that your sensitive materials are in good hands. Contact us today for all your secure shredding needs.